Cupcakes were the perfect treat for Summer's second birthday bash. These moist, delicate, tender vanilla cupcakes were such a hit that I baked a double batch just three days after the party too!
Vanilla cupcakes are always crowd pleasers, so I've tried my share of recipes. Until now I'd have opted for yummy vanilla cuppies with a pretty domed top. Problem is, in warm climates those lovely domes, which I now know only belong on muffins, make frosting more likely to slide off your cupcake creations. Who wants that?
These tender vanilla cupcakes are reminiscent of boxed mix cuppies, which I grew up with and have come to love. The flavor is simple, the mixing is too, and the flat tops of these delicious cupcakes are frosting's best friend. Mine boast vanilla buttercream frosting, but if I were making a batch all for myself, you can bet I'd choose this peanut butter frosting.
Ingredients
1 1/4 c. cake flour
1 1/4 t. baking powder
1/2 t. baking soda
1/2 scant t. salt
2 eggs
3/4 c. sugar
1 1/2 t. vanilla extract
1/2 c. oil
1/2 c. buttermilk
Instructions
Preheat oven to 350F. Prepare muffin tins with 12-15 cupcake liners.
In a bowl, whisk together flour, powder, soda, and salt. Set aside. Measure out remaining ingredients.
In a stand mixer at medium speed, beat eggs 20 seconds. Add sugar and beat until the mixture thickens a bit. Turn to low and slowly add vanilla and oil.
Add half of the buttermilk followed by half the flour. Repeat and mix batter until all the clumps are gone.
Fill muffin tins 2/3 full and bake 12-14 minutes.
Cool cuppies in the tin for 2 minutes and remove to a cooling rack. Cool completely before frosting.
Notes
http://www.jellibeanjournals.com/tender-vanilla-cupcakes/
I loved decorating these beauties in bright colored frosting. Since I opted to use a Ziplock freezer bag to frost them, I refilled that same bag each time I switched colors, which produced a few yellow-blue-pink cotton candy colored cuppies. So sweet!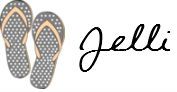 Follow on G+ | Like on Facebook | Tweet with me
Linking with: Time to Sparkle, Live.Laugh.Linky, Delish Desserts, Craft. Create. Inspire., Inspiration Mon., Marvelous Mon., Whimsy Weds., Link Party Palooza,